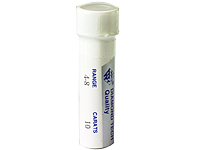 Product
:
Synthetic Diamond Powder 4-8 Micron
Part #
:
1133a
Measurements
:
4-8 Micron
Mesh
:
3,000
Weight
:
10.00 CTS
Comments
:
3,000 mesh, 4-8 Micron, 10cts. per bottle. Effective for pre-polishing cabochons of harder rough. For commercial applications, this more aggressive micron size will smooth and pre-polish quicker than 0-4.

The importance of pre-polish is critical and many of the commercial operations donít seem to realize it. Without a good pre-polish cutters will try to finish the job with a finer diamond which takes forever to remove the scratches that should have been removed in the pre-polish process.
| | | |
| --- | --- | --- |
| | Purchase information | |